Tea gets a bad rap in the U.S. It's considered the dainty and prissy version of coffee. Coffee is blue collar and hard working. Tea reads the New Yorker and laughs behind your back for not graduating from an Ivy League school. Coffee is red-blooded American (Because when you think of America, you think Colombian coffee, amiright?) Tea is the favorite beverage of the hated British.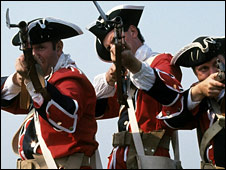 They're still our enemies, right? I honestly have no idea
But tea is awesome. It tastes better than coffee. It goes great with breakfast or right before bed. Captain Picard drinks tea! My grandma drinks tea! Plus, the most bad-ass American ever was named after it.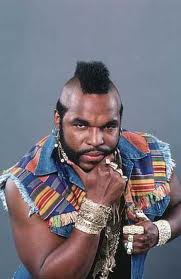 Wrong kind of T, fool!
Alice's Tea Cup in New York has some of the best tea I've ever tasted. They also have an endless supply of options, so if you can imagine a flavor of tea, they probably have it. Even their iced tea is great!
The food's good too. Nothing beats a mixed berry scone, a chicken sandwich, and a hot pot of tea. Plus, you eat enough food in one sitting to feed a small family. Nothing says America like eating until your sinuses fill with food!
It's not exactly the most masculine place in the world though. Everything inside is pink and frilly. Little girls can borrow fairy wings to wear during their meals, and the waitresses will liberally dust guests with glitter. Honestly, the restaurant couldn't be less masculine if all the food was served by Richard Simmons in a tutu. Afterwards, I need to eat some beef jerky and listen to Ted Nugent just to remind myself that I'm a dude.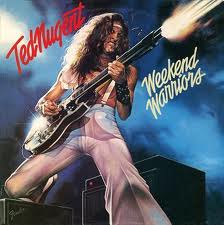 A man's man
Final verdict: If you're in NYC, check it out. And then maybe go shopping for power tools after you leave.