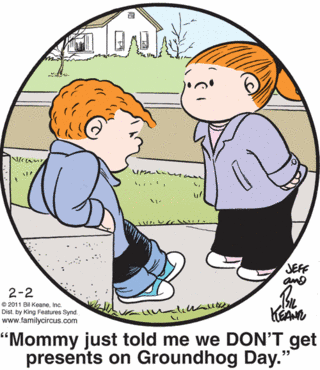 Jeffy doesn't get any presents for Groundhog Day because his parents don't love him.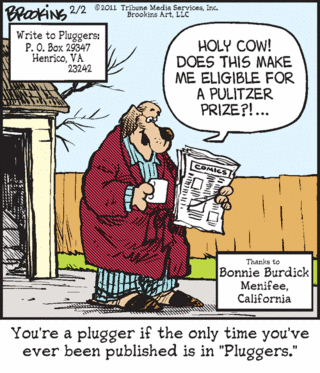 There actually is a Pulitzer Prize for Editorial Cartooning. However, no Plugger comic would ever win because Pluggers is just terrible.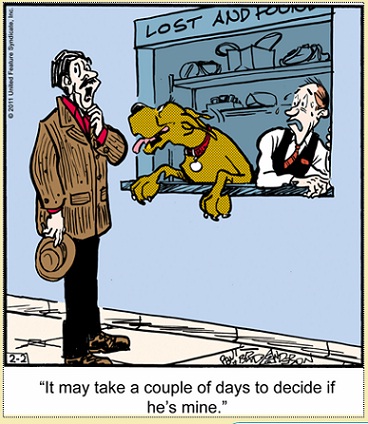 Maybe Marmaduke is the one running the Lost and Found counter and his owner is considering claiming the terrified man to use as a slave. Finders keepers, bitch!