On a recent trip to Texas, I visited Uncle Julio's Fine Mexican Food. It was really a no-brainer, because I love Mexican food. Then again, who doesn't? Whenever I ask someone what their favorite foods are, I always get the same answer: "Well, I really like Mexican and Italian"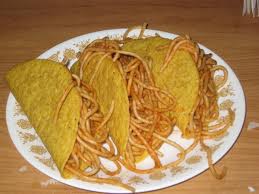 But mix them together and things get weird (as seen on iCarly)
Mexican restaurants have permanently spoiled me when it comes to appetizers. After getting free chips and salsa before I even order, I come to expect such niceties from every restaurant. Sadly, you can't get chips and salsa from Chinese restaurants, and the free bread at steakhouses or Italian restaurants just can't hold a candle to chips and salsa. I'm not usually prone to hyperbole (Yes you are -Ed) but chips and salsa might just be the greatest creation in the history of the world.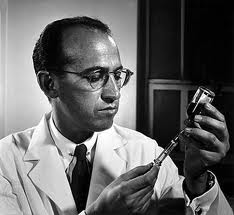 Take that, Jonas Salk, and your so called "Polio vaccine"
Uncle Julio's chips and salsa were… pretty good. Not the best I've had but certainly not the worst. It's hard to mess up chips and salsa too badly though, so at some point I needed to try the real food.
After eating 5-6 pounds of chips, I ordered the Honey Chipotle Salmon. It's a mesquite grilled salmon with pineapple pico de gallo. I am a huge fan of pineapple, and I firmly believe that pineapple goes great with every single food.

Pineapple spaghetti? Really? What the hell is with people and spaghetti?
This salmon was amazing. Even though my stomach was already full from the chips and salsa, I ate the entire thing. It wasn't a little dainty princess portion either; this was a big hunk of salmon. At the end of the meal, my stomach may have exploded in a scene reminiscent of the movie Alien. But damn was it worth it.
Of course, the only thing that goes better with Mexican food than chips and salsa is margaritas. Uncle Julio's gives you carte blanche to order your margaritas however you like. I opted for the Cabo Wabo tequila with Cointreau (just like mom used to make. No, really. My mom is a margarita fiend)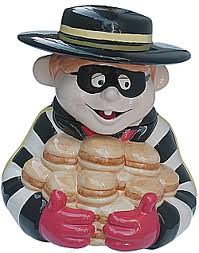 Like this, but with margaritas instead of hamburgers
The margarita was delicious and it was also nice and strong. That's the important thing with margaritas… you never order tequila because you want to stay sober. A good margarita will have you buzzing before you finish your first glass, and Uncle Julio's makes a damn good margarita.
Final verdict: I liked it, a lot. As they say here in Texas, "it was good"