In June 2010, Universal Studios Florida opened up a new themed area within the Islands of Adventure park: The Wizarding World of Harry Potter. (The other areas in the park are: Marvel Super Hero Island, Toon Lagoon, Jurassic Park, The Lost Continent, and Seuss Landing.) Universal has done a great job with their themed areas, but Harry Potter is, by far, the best.
Everything about this section was done with love. It really does feel like stepping right into a scene from the books or movies. It helps that everyone visiting seemed to buy Harry Potter themed clothes, so it isn't unusual at all to see a pack of 10 matching wizards and witches with their brand new wands. It's pretty amazing.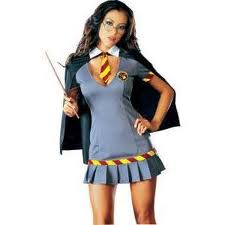 More of this is never a bad thing
You get to do almost everything you'd expect: You can go to Ollivander's to buy a wand. You can buy a butterbeer at the Three Broomsticks. The only thing it's missing is a Quidditch match (Get on it Universal)
The butterbeer was interesting. It tasted not unlike a melted butterscotch milkshake. I think it might have been the sweetest thing I ever tasted and I couldn't stomach more than a few sips. If you're into sweet stuff, you might like it (the frozen version is best), but I think I got diabetes just looking at it.
The shops offered all kinds of HP themed merchandise. Some of it was the usual theme park crap: Cheap toys, t-shirts, and other stupid knick knacks. But I was surprised at the sheer quantity of high quality options. You could get a nice looking Hogwarts uniform, or Quidditch shirt, or the always popular striped scarf or tie. The wands especially seemed to be high quality, but the line for those had to be over an hour long.
Yes, there were lines for everything. Keep in mind, this visit happened on an otherwise light traffic day (outside of the Harry Potter area, the park was pretty empty). There were lines for rides, lines to go into stores, lines to go into restaurants, lines to have your picture taken with the Hogwarts Express. Unfortunately, if there is one thing that Universal Studios sucks at, it's managing lines.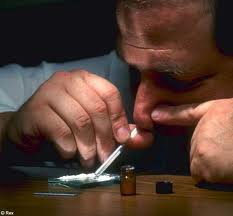 Well, they are good at some kinds of lines…
There was no organization at all. You could be in line for something without even realizing that you were in a line at all. No one seemed sure where lines started or ended, so people were entering into the middle of lines (which I'm sure made the people behind them happy). Is it so hard to have a person (or sign) telling people which line is which? The feature ride "Harry Potter and The Forbidden Journey" had a line that stretched to half-way through the Jurassic Park area. Turns out, that was the line for people that had large bags and needed to rent a locker for the ride. But no one told the people in line, so there were hundreds of guests waiting when they had no reason to wait. Even more confusing, the single rider line is the same line that people use if they just want a walking tour of the Hogwarts castle. Somehow, I started a tour and ended up on the ride 3 minutes later, by-passing the entire 2 hour line (not that I'm complaining).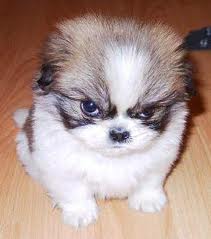 "Goddamn convenience!"
Speaking of "Harry Potter and the Forbidden Journey"… that ride was AWESOME. Easily one of the coolest rides I've ever been on. I had no idea what I was getting into when I rode it: Keep in mind, I thought I was still in line for the castle tour. When I sat down on what appeared to be a slow moving bench, I assumed it would be a slow, leisurely tram ride through Hogwarts. Right about the time we started flying, I realized that I was actually on the sweetest ride ever. It's not a perfect ride (for some reason, the video gets blurry at times), but it's really damn awesome.
So I loved this park. I'm a huge Harry Potter fan, so I was geeking out like crazy, but even my friends that have never seen a single Harry Potter movie or read a single Harry Potter book had a good time. (On the other hand, What the hell, people? Read the goddamn Harry Potter books! They are great.) I don't think I stopped smiling my entire time there. Yeah, the lines and the crowds were a bit of a pain, but it was worth it.
Final verdict: *Pure, unadulterated, glee*