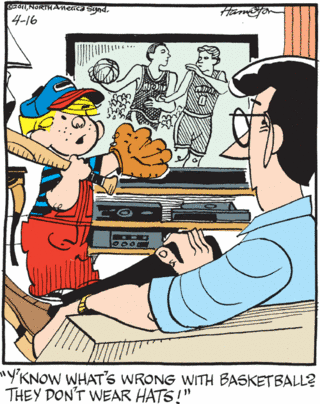 Y'know… Dennis actually has a great point here. Basketball would be much more entertaining if they wore hats. But not stupid hats like baseball caps… No, I'm thinking full out top hats or sombreros or fedoras. Maybe every team has a different style hat they wear. And if your hat falls off, you get a foul. There could be some strategic elements there… A sombrero would block your opponent's view, but it's more likely to fall off. A beret makes you look like a douche, but it'll stay on come hell or high water.
In other news, Dennis' dad can't afford a color tv.
Final verdict: Dennis still isn't quite menacing enough… Let's fix that….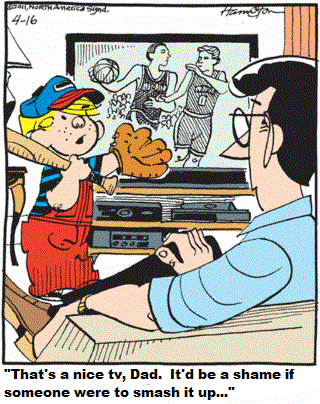 That's better